The Highest Quality
Masterbatch and PP Yarn Manufacturing
At Sonali Group there is a commitment to provide innovative products and services that meet global standards.
SONALI is one of the fastest-growing, well respected, and diversified organisations, specialised in offering a comprehensive range of Masterbatches, Additives, Polymer Compounds and Multifilament Yarn. Since its inception in 2005, SONALI has been scaling extra heights and creating solutions wherever plastic is. Starting with the production capacity of 4000 metric tonnes per annum, we have upgraded our production capacity to 75000 metric tonnes per annum.
READ MORE ABOUT US
Products
Our Top Selling Products
We provide high quality, innovative and custom made solutions for a range of plastic products. Some of our best selling products are
Market
A Selection Of Industries We Serve
Our superior understanding of how to connect businesses has always been paramount to our ability to operate and create value in every industry we serve
Our Brand
Weavlon
Incepted in 2021, the Weavlon plant is one of the biggest in Eastern India. We are offering multifilament Yarn & Stitching yarn in various types, colors, twists, and intermingles.
Denier ranging from 400 to 7200
Tenacity up to 6.5 GPD
Highly recommended for jumbo/FIBC/Cement bags
Available in custom colors & with/without UV stabilization
READ MORE ON WEAVLON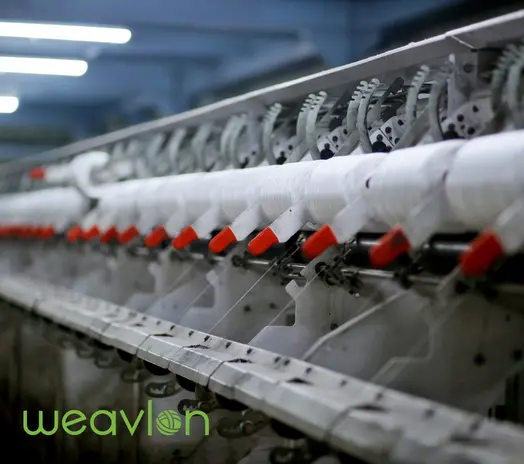 Why Choose Us?
Top Working Process
We are Efficient and provide right balance between design and deployment with Integrated Support. Our objective is to evolve systems and procedures for achieving consistent quality and constantly upgrade our products, processes and technology.
Customized Products
Shouldered by a highly qualified in-house R&D department we offer customised solutions to our customers.
Quality Support
We employ a system of extensive research and testing conducted rigorously to achieve the finest grade of products.
Export House
Our Dedication to quality is being lauded worldwide and we are the Government of India recognized Star Export House.
ISO Certified
The statement of our unwavering quality is our prestigious ISO 9001:2015 certification cementing our position as one of the best.
Latest
New Launched Products
Shouldered by a highly qualified and consolidated in-house R&D department, We are always developing new products to find solutions for complex challenges. Some of our new masterbatches are
THE INFRASTRUCTURE
Our Facilities
The manufacturing process relies upon both Single-Screw and Twin-Screw extruders, running on the sophisticated and efficient gravimetric feed system, capable of polymer extrusion and mixing and plasticizing abilities.
We boast a highly developed laboratory with the latest equipment and our modern state-of-the-art material handling infrastructure and facilities are capable of prompt and safe deliveries across the globe.