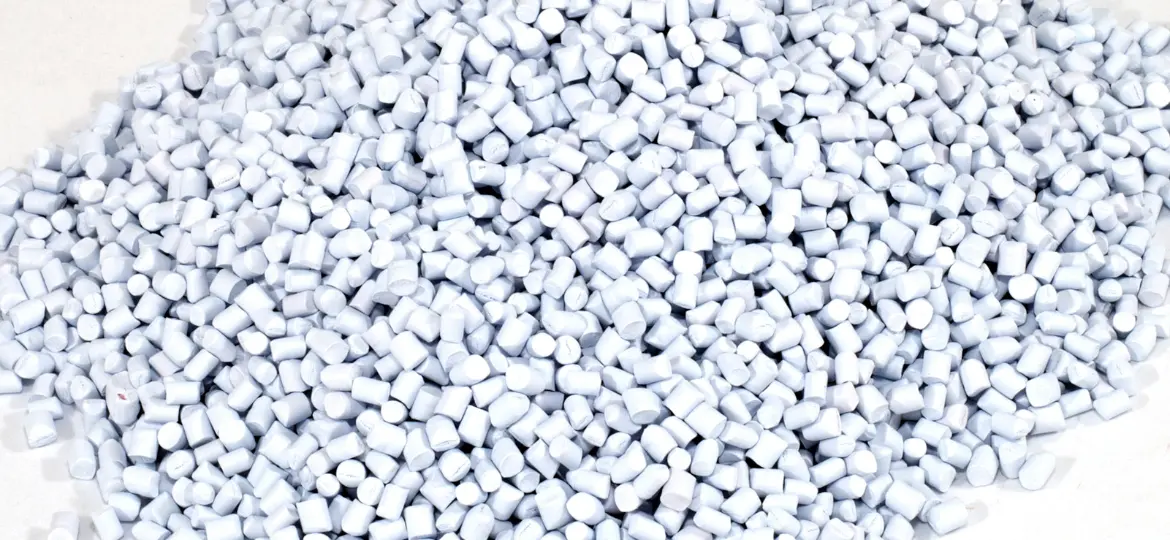 White Masterbatch
SONALI White Masterbatch is developed with ultrafine and ultrawhite TiO2 to provide better brightness and more whiteness to the product. SONALI White Masterbatch provides opacity and can be used with PE as well as PP.
Range of White Masterbatches are available with Titanium dioxide Loading of 20% to 75%.
The quality of white Masterbatches depends on the characteristics of the TitaniumDioxide used in the production phase. Furthermore, the ratio of TitaniumDioxide within the Masterbatch, or its "concentration" is also of utmost importance.
White Masterbatches with plain, standard white tones are usually used in the packaging industry and "disposable" products. Masterbatches used for Film Packaging, Blow Moulding Packaging, Thermoform Packaging, etc. are usually marketed with descriptions indicating "50%", "70%" concentration.
White Masterbatches used during the processing of Technical Plastics must possess high heat stabilization values. Furthermore, due to the fact that products manufactured using Technical Plastics are Consumer Durables, UV resistance of the White Masterbatches used during their production is also very important. In such products where appearance is valued, various different tones of White Masterbatches are used instead of plain white.
For Years, SONALI has been engaged in the production of White Masterbatches without compromising its quality oriented approach.
Application
Non Woven Fabrics
Bottles, Caps, Water Tanks, disposable cups, Paint Containers etc.
Thick and thin walled applications for injection, blow and extrusion Moulding.
Monolayer and Multilayer films.
Food contact applications.
Weather resistant applications.
High- speed machines.
High temperatures applications.
| # | Product | Grade | Applications |
| --- | --- | --- | --- |
| 1 | White Masterbatch | White 1318 | Water tank , Multilayer film , Monolayer film |
| 2 | White Masterbatch | White 1342 | Paint bucket , water tank , molding |
| 3 | White Masterbatch | White 2070 | Mulch film |
| 4 | White Masterbatch | White 2727 | Water tank |
| 5 | White Masterbatch | White 2739 | HDPE Pipe lining |
| 6 | White Masterbatch | Bluish White K4738 | Blow molding |
| 7 | White Masterbatch | White 4740 | PPR Pipes |
| 8 | White Masterbatch | White 4742 | Water tank , HDPE Pipe lining |
| 9 | White Masterbatch | White 5618 | 3-layer film , molding |
| 10 | White Masterbatch | White K4718 / 2734 | Water tank , Blow molding |
| 11 | White Masterbatch | White K4721 / P2699 | Water tank |
| 12 | White Masterbatch | White K4728 | Thermoforming , Injection Molding |
| 13 | White Masterbatch | White K4732 | PPR Pipes |
| 14 | White Masterbatch | White K4739 | Water tank , HDPE Pipe lining |
| 15 | White Masterbatch | White K4743 | Thermoforming , Paint bucket |
| 16 | White Masterbatch | White N1070 | 5-layer film , 7-layer film |
| 17 | White Masterbatch | Snow White 5603 | Non-woven |
| 18 | White Masterbatch | Bleach White 5620 | Non-woven |
| 19 | White Masterbatch | White 4716 | HDPE Pipe lining |
| 20 | White Masterbatch | Bright White 5605 | Non-woven |
| 21 | White Masterbatch | Bluish White K4702 | Water tank |
---
Share