Weavlon
Incepted in 2021, the Weavlon plant is one of the biggest in Eastern India. We are offering multifilament Yarn & Stitching yarn in various types, colors, twists, and intermingles.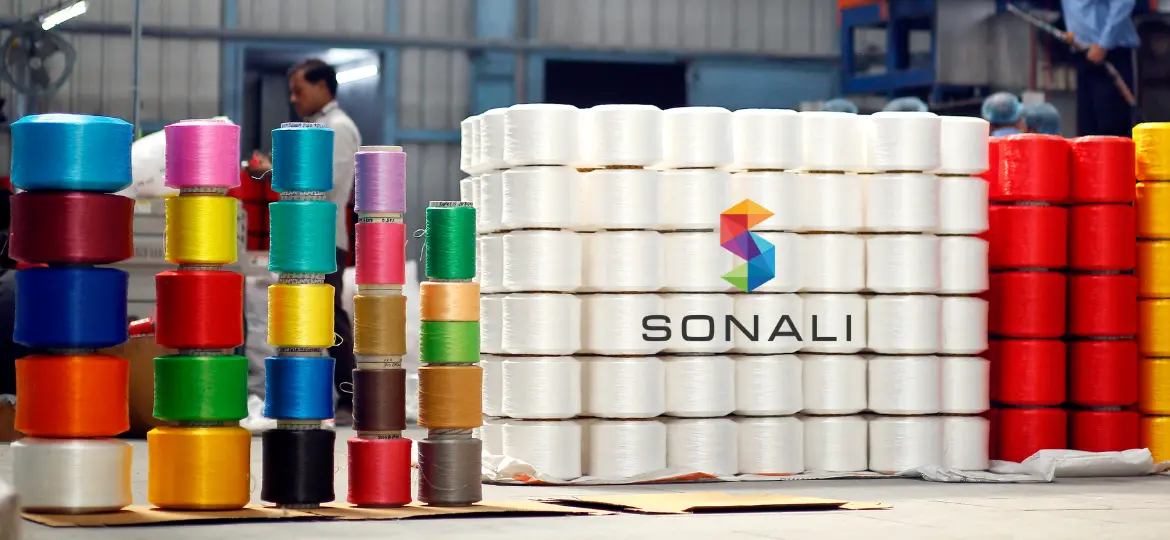 What is Multifilament Yarn
Multifilament Yarn is produced through Extrusion Spinning - Fully Drawn Yarns of High Tenacity.
Extruded → Cooled → Stretched → Passed through an annealing zone → Wound on Winders
Types of Multifilament Yarn:
FLAT
Flat ↔ TWISTED ↔ 1-ply, 2-ply, 3-ply, 4-ply cone @ TPM
AIM ↔ Y-cone @ KPM
Why choose Multifilament Yarn over Nylon/Polyester Yarn:
Multifilament's can be drawn more effectively than its counterpart; hence it has greater strength and a higher modulus.
Multifilament Yarn is much more flexible than monofilaments at an equivalent linear density.
Multifilament yarn with round filaments has a higher packing fraction than the structured cross-sections which offers higher bulk.
Multifilament Yarn is tough, low gravity, stain-resistant and durable.
Specifications
Denier Range : 500 to 7200
No. of Filaments : 96 in 1 yarn
With or Without UV Stabilization
Available in over 1000 Colors
High Tenacity
Recyclable
With or without Flame retardant
Quality Spinneret and Spin Oil
Twist per meter (TPM)/Twisted : 20 to 160
Knots per meter (KPM)/AIM : 26
Tenacity: 6.0 plus
Specific Gravity: 0.91 (lower than Nylon/Polyester)
High Impact Stress
Low moistening characteristics
Can be customized as per requirement
Strong resistance to Alkali and Acid
Special Light fastness color available
Flat, Twisted & Air Intermingled
Air Intermingled
Water-Resistant
Chemical Resistant
Can replace Nylon or Polyester
Quality Spinneret and Spin Oil
Rolls packed in special plastic bags and then put into boxes and cartons.
Application of MFY
FIBC Stitching
Narrow-Woven fabric
Polypropylene Cloth- Filter Fabrics
Saddler
Bag Closing Yarn
Geo Textiles
Making of Geo-Synthetic Fabrics
Safety belts
Dog - Rug Fabric
Dog Leash
Skipping ropes
Webbing (tapes)
Shoe Lace
Outdoor covers
Horse Rug Fabric
Halter Webbing
Twins
Rug Webbing
Braids
Camel Rug Fabric